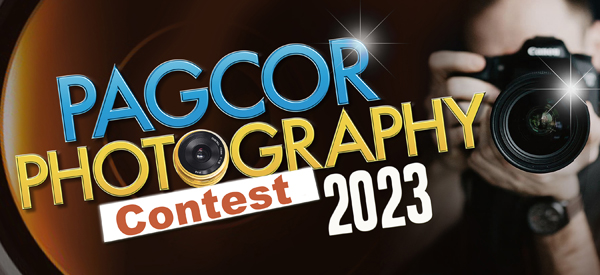 After six years of hiatus, the Philippine Amusement and Gaming Corporation (PAGCOR) is reviving its nationwide photography contest for amateur and professional photographers – but this time, with bigger prizes at stake.
With the theme, "Sa'n Tayo Next?", the PAGCOR Photography Contest 2023 aims to highlight the unadulterated, yet equally beautiful places in the Philippines with tourism potential.
The photography contest will formally commence on February 15, 2023.
PAGCOR's Assistant Vice President for Corporate Communications Carmelita Valdez said the state-run gaming agency will once again give both newbies and seasoned lensmen a chance to showcase the beauty of the Philippines and win generous cash prizes.
"We will be giving away a total of P1.6 million in cash prizes to the winners and grand finalists, so hopefully we can encourage participants from our previous photography competitions as well as aspiring ones who are searching for a medium to show the images captured by their cameras and latest mobile devices. Also, this event hopes to pay homage to the talent of Filipino lensmen while inspiring more local and foreign tourists to explore some of the underrated destinations in the Philippines," she said.
Valdez explained that the competition's theme, 'Sa'n Tayo Next?' is the common question that tourists and travelers would ask each other after having an amazing experience in a place they just visited.
"The excitement of travel inspires them to immediately begin planning for the next trip. We hope that this photo contest will help boost our tourism sector that is now recovering from the ill-effects of the pandemic," she added.
PAGCOR's Photography Contest 2023 will have two categories – Conventional Category (includes photos taken using all types of traditional or conventional cameras like Single Lens Reflex or Digital SLR, compact cameras and the like) and Mobile Category (photos taken using apps in all types of mobile devices like smartphones, tablets, drone-mounted cameras and action cameras).
Deadline for submission of entries will be on July 31, 2023. Participants who want to join the contest must be 18 years old and above. They may submit up to two entries under one category or one entry for each category.
There will be 12 grand winners for the conventional category who will each receive P80,000, while the 12 grand winners for the mobile category will take home P35,000 each.
The 16 non-winning grand finalists will also get consolation prizes (P25,000 for the conventional while P10,000 for the mobile category). A special cash prize of P10,000 will also be awarded to the "Most Liked Photo" in each category.
This is the 5th time that the agency will be holding its nationwide photography contest. PAGCOR began holding its photo contest in 2013.
For more information about the PAGCOR Photography Contest 2023, visit www.pagcor.ph or follow PAGCOR's Facebook page (www.facebook.com/pagcor.ph).