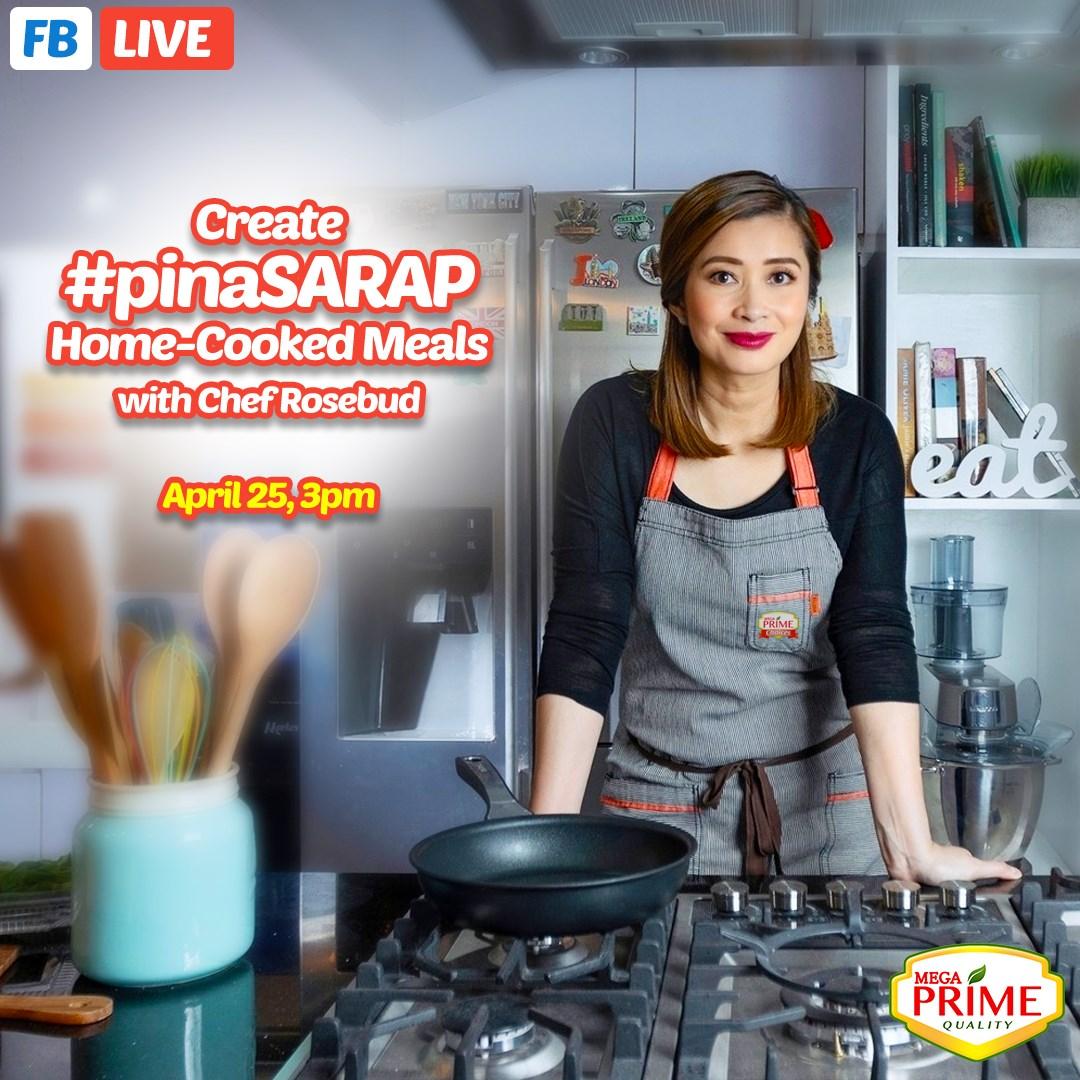 Here's a great news from Mega Prime, Chef Rosebud Benitez just signed up as the newest ambassador of the company. She is a top-rated celebrity cook and hands-on mom who has become a household name for her mouthwatering recipes.
Known for her versatility as a chef, Chef Rosebud has always used Mega Prime's wide array of high-quality products that has made cooking much easier for moms. "I always have Mega Sweet Chili and Oyster Sauce in my kitchen, because they can be paired easily with any dish. With Sweet Chili, there's no need to think of a complicated dish," she shared.
Both Mega Prime and Chef Rosebud are passionate about helping everyone come up with yummy dishes that the whole family will enjoy. That is why homemakers are looking forward to what the partnership between Mega Prime and Chef Rosebud has to offer.
During this enhanced community quarantine, Mega Prime is aware of the different sentiments of Filipino families in the kitchen at home. With this, Mega Prime is kicking off its partnership with Chef Rosebud through a Facebook Live cooking demo featuring healthy, nutritious and practical recipes to upgrade our everyday meals.
Happening on April 25, Saturday at 3:00PM, Chef Rosebud will be featuring some of her go-to Mega Prime products that can turn simple dishes into super meals that moms can do at home during the quarantine period.
Chef Rosebud joins Marian Rivera, who serves as Mega Prime's main ambassador, in reaching out to moms. Together,  the two will add even more dynamism to the Mega Prime Mom Club,  which has been steadfast in its efforts to turn Filipino moms into savvy homemakers.
"I like the products of Mega Prime because the taste is very close to "panlasang Pinoy". They have a variety of products for all our cooking needs and offer value for money. You don't have to pay a premium but what you're getting is of premium taste, which is very important for price-conscious moms," she said.
Don't forget to tune in at https://www.facebook.com/MegaPrimeQuality and get ready to cook the yummiest but pocket-friendly dishes with Chef Rosebud and Mega Prime!