Brother PH Green Project Program encourages partners to apply sustainable initiatives in the workplace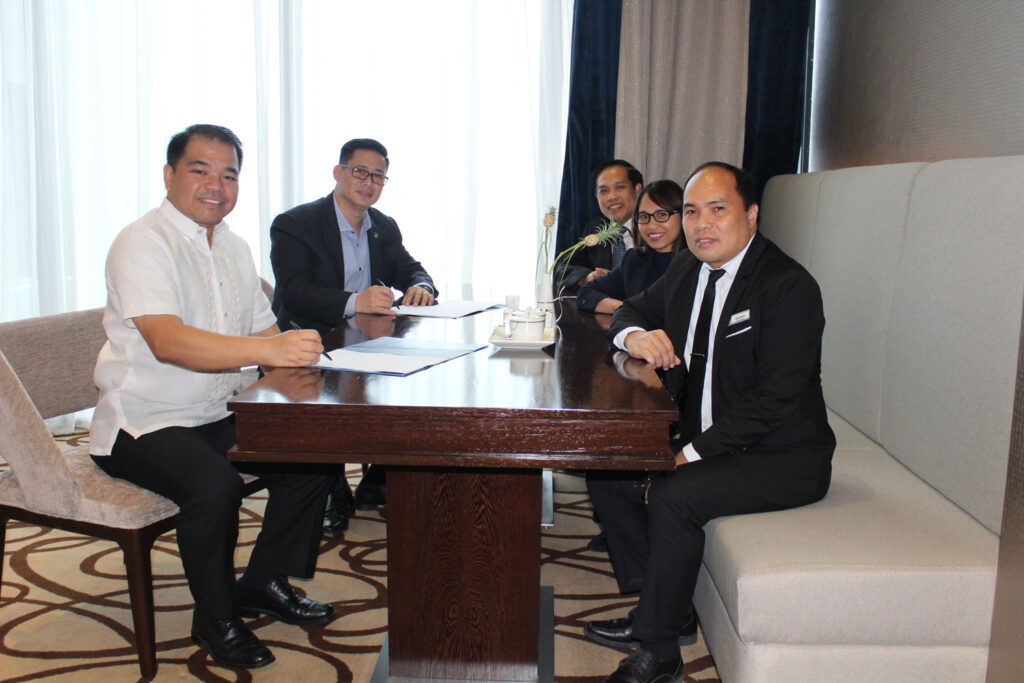 (From left to right) President of Brother Philippines Mr. Glenn Hocson, VP for Operations & General Manager of Bai Hotel Cebu Mr. Alfred Reyes, Corporate Sales Manager of Brother Philippines Mr. Joel Eugenio, Corporate Sales Executive of Brother Philippines Ms. Roxanne Clerigo, and Operations Manager-Information Technology, Mr. Jose Canete.
In another victory for the environment, Brother International Philippines Corporation is announcing a new partnership with bai Hotel in Mandaue City, Cebu that will allow the latter to become a more eco-friendly workplace.
Beginning October 1, bai Hotel Cebu—which already relies on Brother for their printing needs through the latter's Print Smart Plus (Toner Management Program) — will utilize the environmentally-friendly features of their Brother MFC-L5900DW and MFC-L8900CDW multifunction printers at the premises, including Power Save Mode, paper reduction through the use of automatic back-to-back prints, among others.
Brother, which has long placed a premium on having their products be eco-friendly and sustainable, will be working closely with the bai Hotel's IT department this month to ensure that their employees may easily use these features at all times, and will also be conducting a product orientation to instruct the staff on how to use them.
Beyond this, Brother is also looking to expand its environmental awareness to all of its partners and implement this sustainability initiative in all their other corporate clients who are currently enrolled in their Green Project Program. The Green Project Program is an optional additional service that provides more eco-friendly solutions to Brother Corporate Clients.
"We at Brother are always careful to protect the environment in the pursuit of serving our partners' printing needs," said Brother Philippines president Glenn Hocson. "This new partnership with bai Hotel Cebu is an important step in bringing awareness to this cause."
Be part of Brother's Green Project Program. For more on Brother's eco-friendly solutions and products, visit the Brother Philippines website at www.brother.com.ph, like its Facebook page (Facebook.com/BROTHERatyourside), and follow it on Twitter (@BROTHERPhils) and Instagram (@BrotherPhils).